In-Person and Virtual Events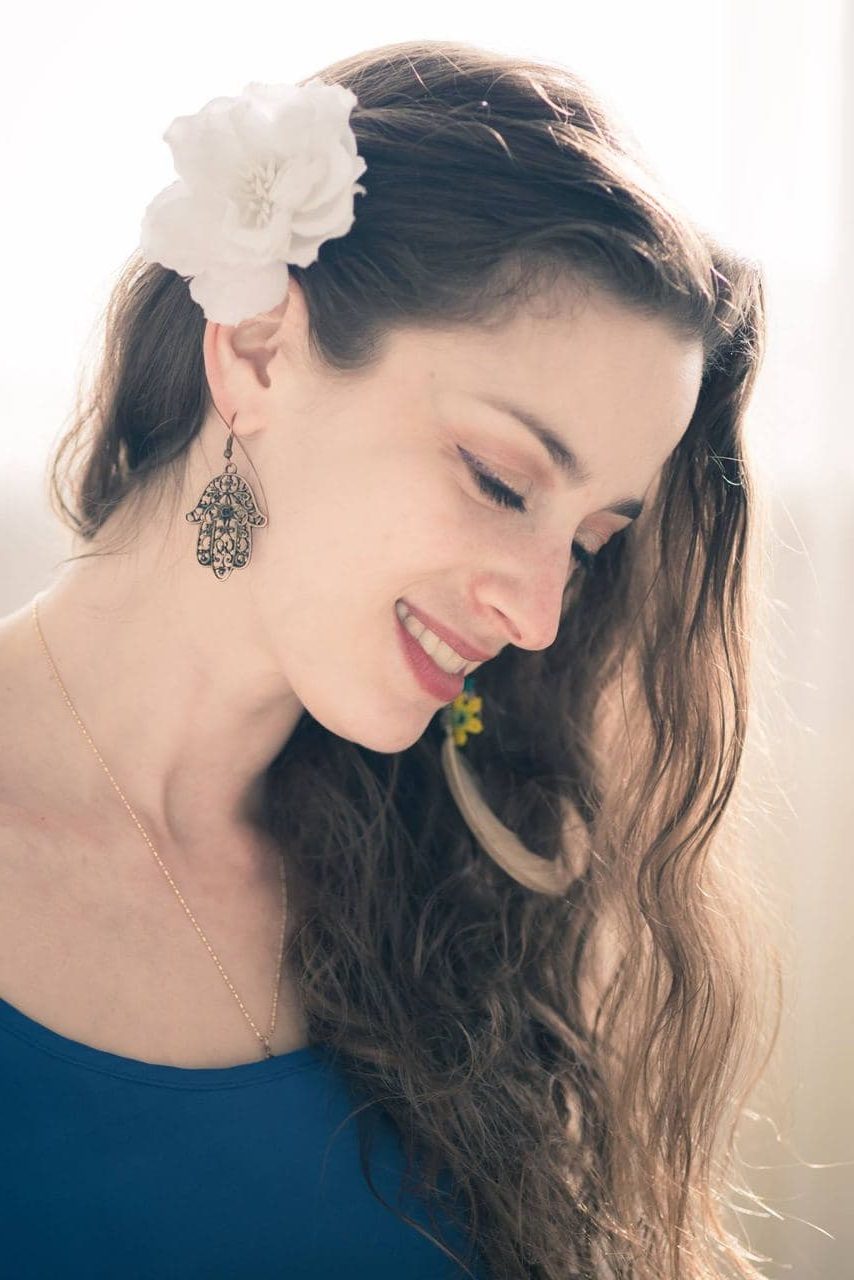 Hi I'm Avi-Esther, I'm based in the New Forest National Park in Hampshire, England. I earned a BA in Interpersonal and Organisational Communications specialising in Digital Media with a background in fine and performance arts. I am a trained and very experienced trauma informed transformational guide, psychic, and metaphysical healer. With certifications in hypnosis, NLP, creative healing technique, tantra, "Birth-Into-Being", birth doula, shamanic healing techniques, rebirthing, ancestral healing, earth wisdoms and psychic development teaching. 
I have been facilitating personal and ancestral healing and birth preparation since 2011 and personally working with and studying shamanic healing methods since 2005 including 7 years in deep study and work with Bert Helineger's Family Constellations and Fritz Perls' Gestalt Therapy. I have also spent 4 years working with and studying Pesso-Boyden Therapy alongside Dr. Porges' polyvagal theory and multi-tradition shamanic trance dance-movement somatic emotional release practices.
Along with embodiment healing, teaching and mentorship, I have studied medicinal herbs and mushrooms intently since 2018 and facilitate Amanita Muscaria and symbiotic friends micro dose coaching and larger dose journey ceremony to help heal, reconnect and/or expand one's abilities in a powerful, rooted, practical and gentle way.
I've been called an evolutionary catalyst & Faery Queen as I work as a Tantric-Rebirthing Embodiment Facilitator, Medicine Woman, Birth Wisdom Keeper, Grounded Dreamer, Ancient Future Weaver, Mystic and Muse. 
Ethics and Integrity are foundational pillars of all the work I do and ways I live. It is a joy and an honour to be present with all of you and I look forward to seeing what we uncover and create together.
ALWAYS KNOW WHERE I AM & OFFERING
Email: love@aviesther.com
MON-FRI 09:00 - 19:00, SAT-SUN 10:00 - 14:00